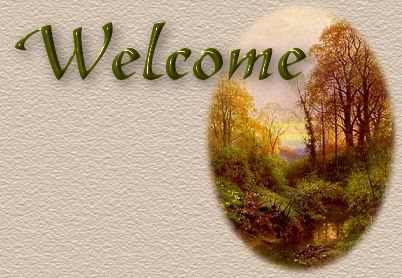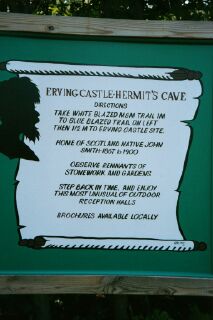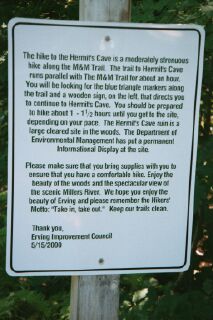 This was a little side trip I took on my way back from Vermont. I had seen it on my way up, passed it on my way back, thought quick, turned around and decided to do a little exploring. It was well worth my time and efforts, although a little difficult since I'm not in the best shape for hiking, especially on the side of a mountain!

    Part way into the trail was this "natural bridge", at least in my eyes, since I have a penchant for bridges. They sometimes remind me of rainbows and my "pot of gold" at the end of this one was John Smith's cave~castle!

    Of course, we have to share our forests with all sorts of wildlife. This is one that crossed my path along the way.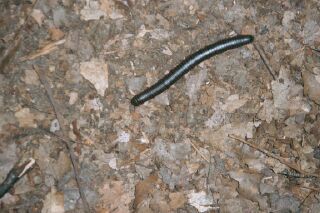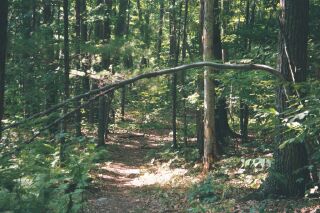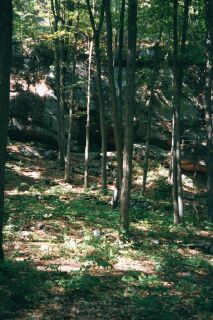 Well, after roughly two hours, I finally approached this magnificent sight! It was incredible! There were all sorts of terraces, stone walls and what I surmised as the pits where he might have kept his food. There were two dugouts that were each about ten feet square. I took pictures of them but with all the overgrowth, they only looked like the rest of the groundcovering. I guess you'll have to see that part for yourself!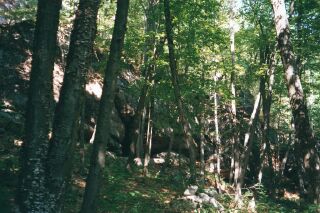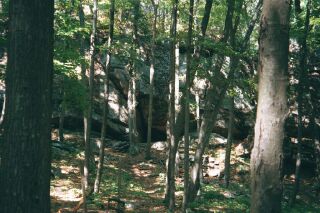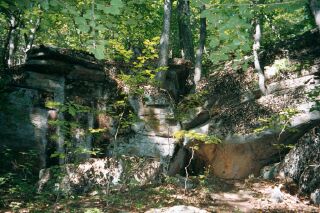 On the left, towards the back, it appeared to me to be what might have been Mr. Smith's back entrance, although I'm not really sure...and on the right, in the front, right in the center, was his main entrance.

    On the one hand, I can't imagine living the life this amazing man lead yet on the other, it must have been an incredible experience to have lived right in the midst of Mother Nature's glorious mansion!

The Intriguing Lore of John Smith

    Erving, Massachusetts was the home of John Smith from 1867 to 1900.

    He was from Scotland originally. According to folk lore, he was deeply in love with a young woman named Betsy. It seems that somehow his relationship with this young lassie ended, breaking his heart and starting him on his search for solitude. After traveling through New York City, then Boston, Massachusetts, then a short stay around Leverett, MA, he finally found his niche in Erving in the 1860's, on Hermit's Mountain, along the edge of the Mohawk Trail.

    He lived a very peaceful but busy life on a 3 acre site of low stone walls, rock piles, stone stairways and stone terraces. His home was a simple cave.

    His wildflower gardens are said to have been beautiful! He also grew holly hocks, sedum and ferns, tended crops of potatoes, corn and onions and in his spare time, knit and made cordage rugs, picked berries and nuts in season and crafted wreaths from the abundant mountain laurel.

    I could well understand why his home was indeed his castle! Sitting by it, listening quietly I could almost hear his Scottish brogue wafting through the trees and envision him going about his daily routines, caring for his gardens, picking berries and nuts and caring for his feline friends whom he loved dearly, especially one in particular named Toby. Yes, it was his castle in every sense of the word.

   When Toby died, John used money he had saved and bought a burial headstone for him.

    In his prime, people came from near and far to visit him at the Erving Castle. Some of them were famous and all of them were intrigued with his tales of his life in the Highlands of Scotland and of his work on the stages of Glasgow and London.

    John Smith wasn't at all like the hermits of today. He promoted himself and the Erving Castle, writing to newspaper editors in far off Boston and Hartford. He also had biographers chronicle his life and then sold the publications at the Hermit's Cave.

    In the fall of 1899, John became ill and he was moved to the nearby town of Montague. He died the following year. His beloved Toby's headstone was moved to be near his master in the Erving town cemetary.     

Here is a picture from the Erving Town History.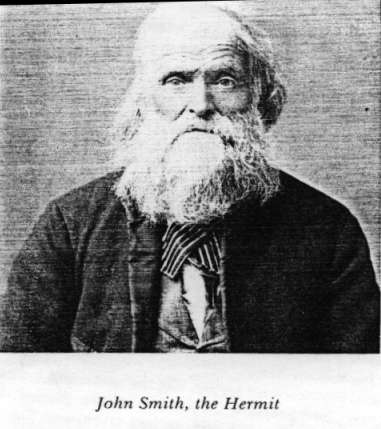 I hope you enjoyed reading about my adventure as much as I enjoyed writing about it!

Until next time!

Sue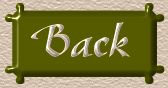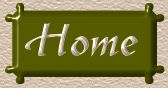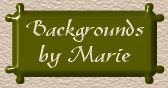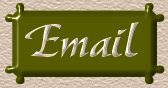 Story and Pictures © 2001 By Susan L. Anderson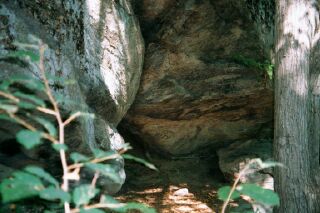 There is an excellent Study of John Smith and the Erving Castle that was done by John Foster here, if you would like to learn more about this intriguing man.